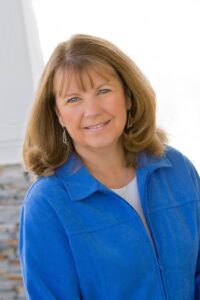 Terri Reynolds had lived on a small lake near Mansfield, Ohio where she had been a realtor for some time. In 1999 her husband accepted a new position with a telecommunication company in North Carolina. Not willing to give up their lake life, the search was on. It wasn't long before Hyco Lake came up on the radar.
Her first home at the lake was built in 2001 then another in 2015. Loving the experience of building, she sold again then started on a third Hyco Lake home. This one should be finished in the spring of 2020!
After moving to Hyco Lake it did not take long for Terri to acquire her North Carolina realtor license. By 2003 she was a broker. A few years later in 2008 she joined West & Woodall because she loves what they do for her and her clients, "They put a lot of money into marketing and it clearly shows with our proven sales history!"
Terri is blessed with 2 children and several grandchildren. One of her offspring lives locally and serves as the director for the Person County Animal Shelter. The other is located in Minnesota and is the After Sales Manager for Porsche.