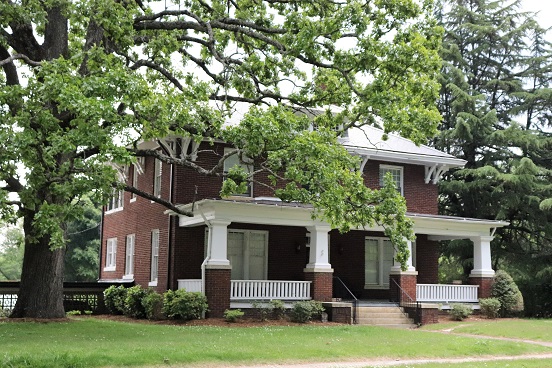 By Phyliss Boatwright
Dr. Tori Bradsher grew up on Roxboro's Main Street in a 1920s-era "Four Square style" George W. Kane-built home. After moving away for college and career, she returned to her hometown four years ago to serve as a cardiologist at Person Memorial Hospital – and moved back into her childhood home.
"The house needed some updating," Bradsher said, because the last real renovation was done in 1963, when her mother updated the original kitchen. In 2017, Bradsher called on Sue Gates Construction, Inc. to help bring her childhood home into the 21st Century.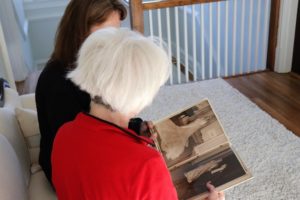 The result was a bright, bold, cozy kitchen that was once the coldest room in the house. It now offers an inviting cooking and entertaining space, as well as a comfortable nook in which the homeowner can relax after a long day.
Sue Gates said her initial meeting with Bradsher was to discuss upgrading an existing bath. The project quickly grew from there to include the kitchen remodel and the addition of a multi-level deck off the back of the home.
"It was important to [Bradsher] to maintain the historical integrity of the home, and to keep the tile and paint selections consistent with the era in which the home was built," Gates explained. In the bath, she said, "We reused the original pedestal sink and kept the original built-in medicine cabinet."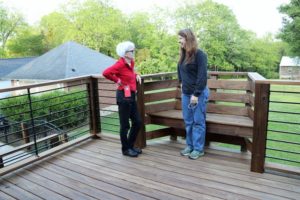 While guiding visitors around her home, Bradsher likes to explain that she was inspired by her childhood to preserve certain aspects of the house that were reminders of her youth. She points out details like soap dishes built into tile-on-plaster walls, and old, dark wooden doors that offer the perfect contrast to white walls and large windows.
In the kitchen, Gates said the electrical work was a major challenge because "The Bradsher home was one of the first in Roxboro to have wiring inside the walls," she explained. "The style of wiring is called knob and tubing and is nowhere near what is used today." She said she and her subcontractors "ran new wiring to a panel box, while preserving the original 1924 knob and tubing wiring that still serves the rest of the house."
She said she was grateful to Quality Electric Company, Inc., for their hard work and expertise in rewiring.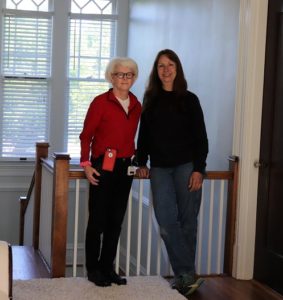 Another challenge in updating a nearly 100-year-old house was working with and around "the original plaster walls and elaborate trim work," Gates said. "We removed the trim and saved every piece" before taking down the plaster walls," she explained. "After adding wiring for new appliances, lighting, and receptacles, and plumbing for a new sink and dishwasher," she said, inspections were performed. Once cleared to proceed, Gates and her crew installed traditional sheetrock and reinstalled the original trim work.
As is the case with older structures, Gates said floors in the historic home were not level, but she was able to resolve those issues with new tile in the kitchen. That new floor is heated, which turned the once drafty kitchen into what is now the warmest spot in the home.
"Renovations on a historical home are always more challenging than a more modern home," said Gates. "You always run into unforeseen problems. It is rewarding to accomplish what you client is striving for."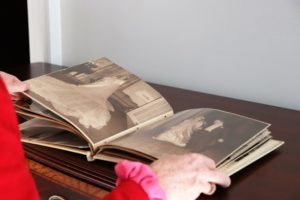 Despite the challenges, Gates said this project was "memorable and rewarding" because of the client. "Tori Bradsher was great to work with. She was very involved in every aspect, and when we ran into problems, she was always included in the solutions," said Gates. "She was understanding about what had to be done in order to resolve the unforeseen problems."
Bradsher is equally complimentary toward Gates. "Sue had good ideas," said Bradsher, and was undaunted by the challenges of renovating an older home. "I really enjoyed working with her," Bradsher concluded.
Sue can be reached at Sue Gates Construction, Inc. by calling 919-280-3905.
There are many old homes in our community and we hope to bring you their stories in each issue. Please drop us a line (OldHomes@HycoLakeMagazine.com) if you know of a great old home that deserves to have its story told.