Story by Peter Berry
Originally published online June 18, 2018.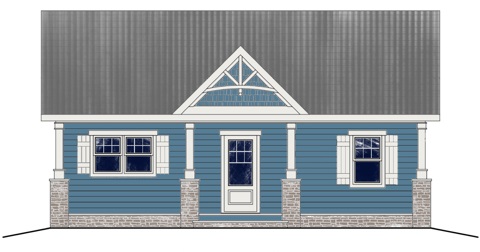 What do you get when you put together a NC Wildlife Commissioner and a Real Estate Broker? A housing development that is sensitive to the environment… This is not a joke! After years of planning with many challenging obstacles to overcome, this model community is finally becoming a reality!
Before making the decision to purchase Hyco Lake Magazine back in January 2018, my wife and I discussed the idea with a lot of folks. I remember one longtime resident of the lake looking me straight in the eye and saying, "I don't like the idea of our little secret getting out." I knew what he was talking about. Compared to places like Lake Gaston, Lake Anna, and Lake Norman, our community is tranquil.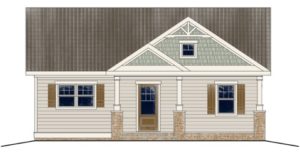 By the time we finalized the purchase, Chris and I believed that you cannot stop progress, development around our lake will come. So instead of trying to halt the inevitable, we decided to be a positive voice in the growth of our area. With that in mind we developed our mission statement, "Enhancing our community with interesting stories, beautiful photography, and information, while bringing together residents and local merchants."
Tom Berry, NC Wildlife Commissioner and longtime lake property owner, had similar values when he began development of The Harbor at Hyco Lake more than a decade ago. I remember reading something on a blog about the place a few years back, "Precautions have been taken to keep the land in its pristine state. And to further protect the value of this community, certain subdivision deed restrictions apply, designed to assure the quality of the natural environment for years to come."[i]
The final phase of The Harbor came to be known as The Cottages at the Harbor. Tom brought in Kirk West with West and Woodall to help develop the area at the end of the cove on the north end of the community. There were 11 acres of land but not enough water front to support all the potential homes to have their very own dock, at least not in Tom's opinion. Initial discussions of townhomes with a community dock were quickly abandoned in favor of "Cluster Homes."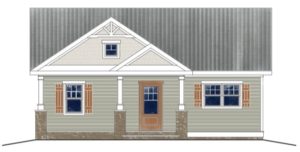 At first, the idea of cluster homes at our lake made me shiver in disgust, but after talking with Kirk and later Tom I began to see the logic...
There will be a total of 6 cottages, each around 2,000 square feet. The single covered dock at the end of the cove will have one slip dedicated to each home. On top will be a shared sundeck with rails for safety, and community firepit near the water's edge. These homes and the grounds will be maintained by an HOA, leaving more time to enjoy the lake without the hassles of outside maintenance.
Although the six cottages are clustered near the shoreline, a total of 11 acres has been set aside for this community. Combined with the communal areas of The Harbor, and the hundreds of acres of wildlife preserve, managed by Tom Berry and his family, that surround the waterfront and non-waterfront parts of these developments… I am now confident that Tom Berry and Kirk West have our best interests in their hearts. Although our secret will not be safe forever, our environment and the wildlife that live here are being well cared for.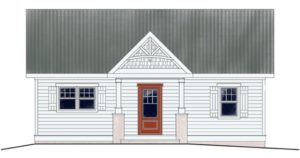 In case you are wondering, Tom Berry and I are not related. Our paths did not cross until my wife and I decided to do a story on Red Drum being introduced into Hyco Lake; another of Tom's ambitious projects to enhance and protect our community, the environment, and the wildlife all around us!
For more information about The Cottages at the Harbor, contact West and Woodall at (336) 322-5800, 8377 Semora Rd, Semora, NC 27343.
[i] BY MATT LAHTELA Real Estate Agent with NClakefront.com Realty